New Mercedes-Benz Vision EQS

near Peabody, MA
What's it like viewing the road from an entirely different perspective? The Mercedes-Benz Vision EQS Electric Sedan is here to show you. This electric Mercedes-Benz model is coming soon to our Mercedes-Benz dealership near Peabody, MA, and you can stay updated on all relevant Mercedes-Benz Vision EQS news and information when you speak with our team. Give us a call now and we'll tell you all we know about the Vision EQS electric vehicle.
The moment you look at the Mercedes-Benz Vision EQS, you'll immediately see how this electric Mercedes-Benz car is changing the game forever. The Vision EQS boasts duel electric motors that work together to achieve 469 horsepower and 560 pound-feet of torque. And when you're driving a new Mercedes-Benz Vision EQS near Peabody, MA, DIGITAL LIGHT headlamps use next-gen technology to project a path forward.
Curious about the Mercedes-Benz Vision EQS range? Under optimum conditions, this electric Mercedes-Benz model is expected to return up to 435 miles of driving on a full charge. In addition, the Vision EQS Sedan can also charge its battery up to 80% capacity in just 20 minutes when using high-power DC Fast Charging. This is just a couple of ways the Mercedes-Benz Vision EQS is changing electric vehicles for the better.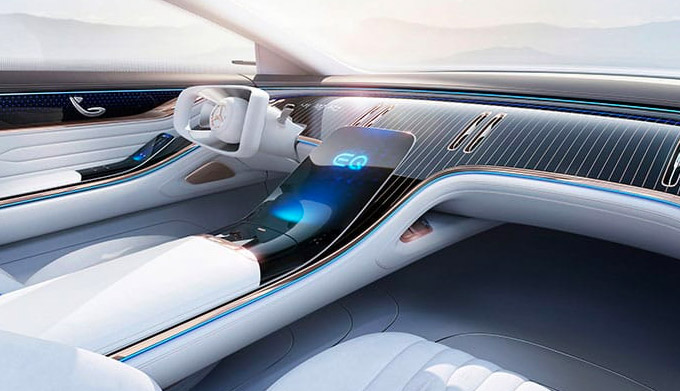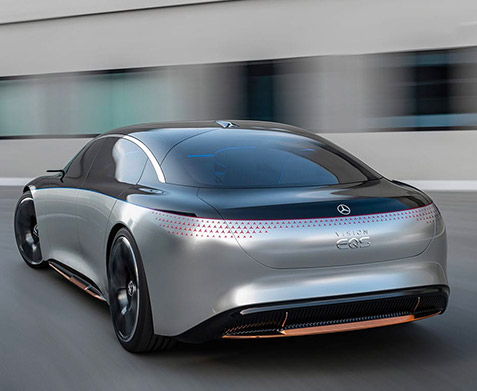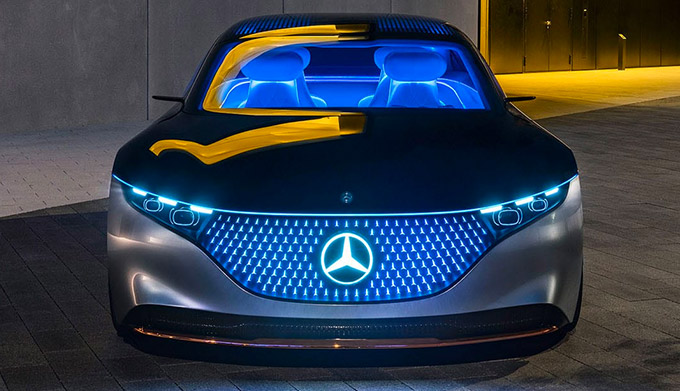 Other Mercedes-Benz Vision EQS Specs & Features
Dual electric motors generating 469 hp and 560 lb-ft of torque
0-to-60 mph in under 4.5 seconds
All-digital front grille
Luxury interior developed from recycled materials